Another of my wonderful finds from Letters from LA! When I was just getting ready to leave with my Dolce Vita "Cheri" Romper and my Odette NY Totem Ring, the boutique's owner, Sasha, suggested I try this Myne dress. I snagged it seriously on sale, with the belt featured in some of my past posts.
With this all-over, electric coral print, this dress really stands out against these neutral brown leathers and olive green tweed.
Don't worry about matching the colors of your metals and leathers. If you're going for a super-polished, minimalist look, then matching might be the way to go for you. However, I usually go for a more laid back, eclectic look.
Thoughtfully mixing neutrals, textures and metallics creates texture and interest in an outfit. The leathers range from light greyish-tan boots to a medium tawny purse to a dark chocolate brown belt. While my rings and earrings are both silver, I have golden hardware on my purse and a tarnished gold buckle on my thrift store belt.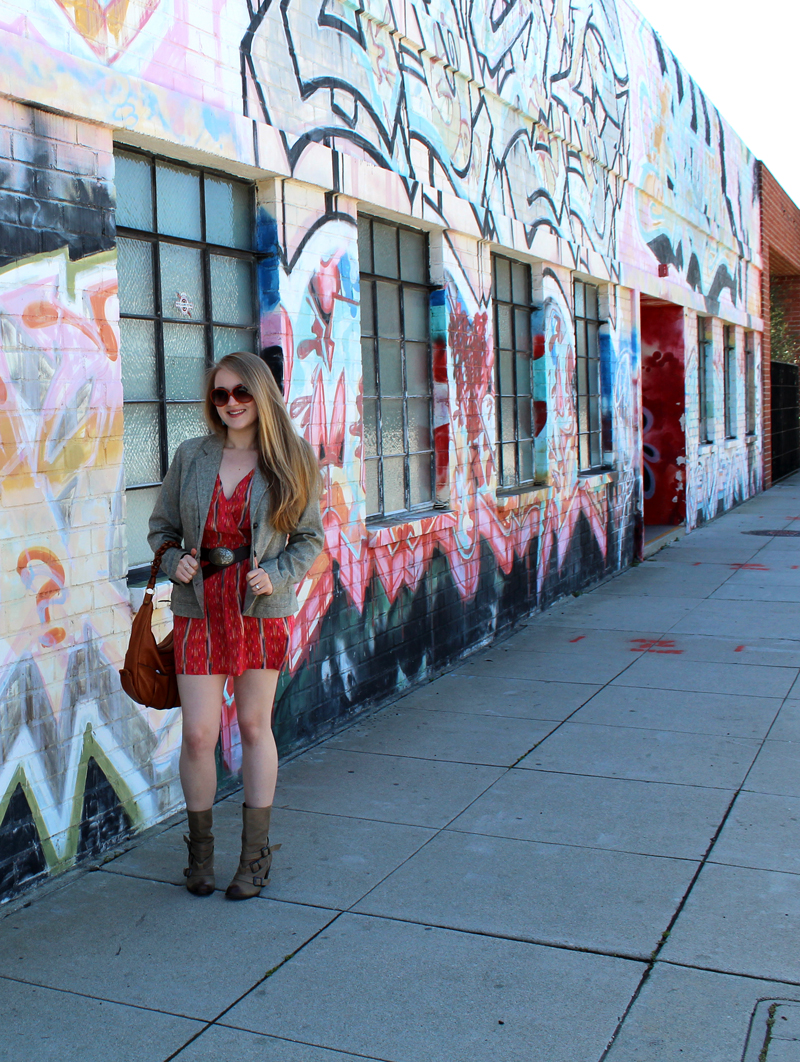 I love that bright and neon colors have been so big for designers this season. Bright colors, like a shock of reddest-red, hot pink or highlighter yellow, pop unlike ordinary colors. Color-block different fluorescent colors in the same outfit for a look that's full of energy, or let one bright make a chic statement against a neutral – even monochromatic – outfit.