Just as every woman should have a little black dress for the evening, every woman should have a clean white dress for summer. Free People has the light and easy white dress covered for the festival season.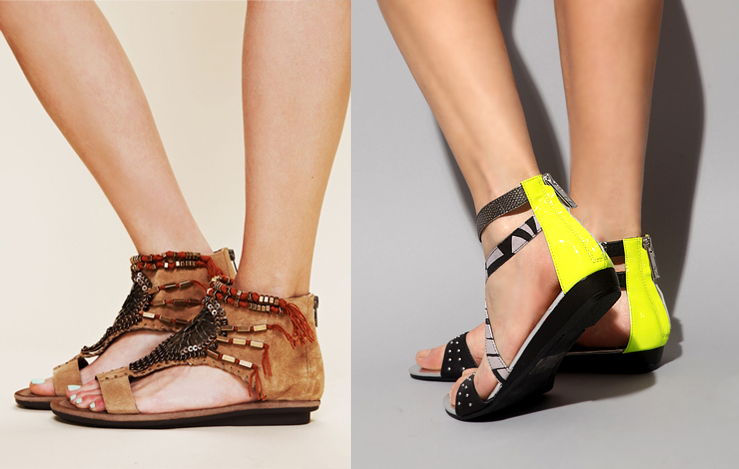 Look for fringe, lace, embroidery and crocheted details to create a Romantic, free-spirited vibe. Go for a casual, down-to-earth twist with leathers, feathers, woods and beads in your accessories. Or, create an edgy-chic contrast with black, neon and metallics.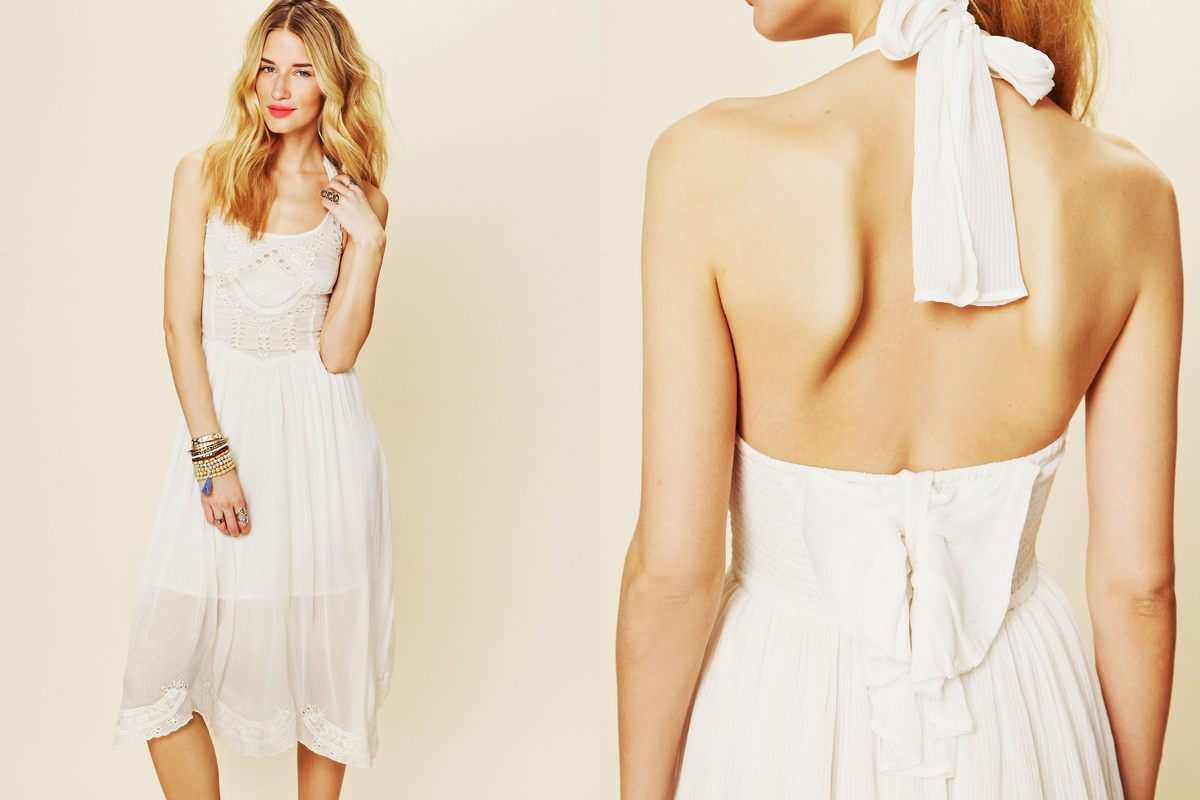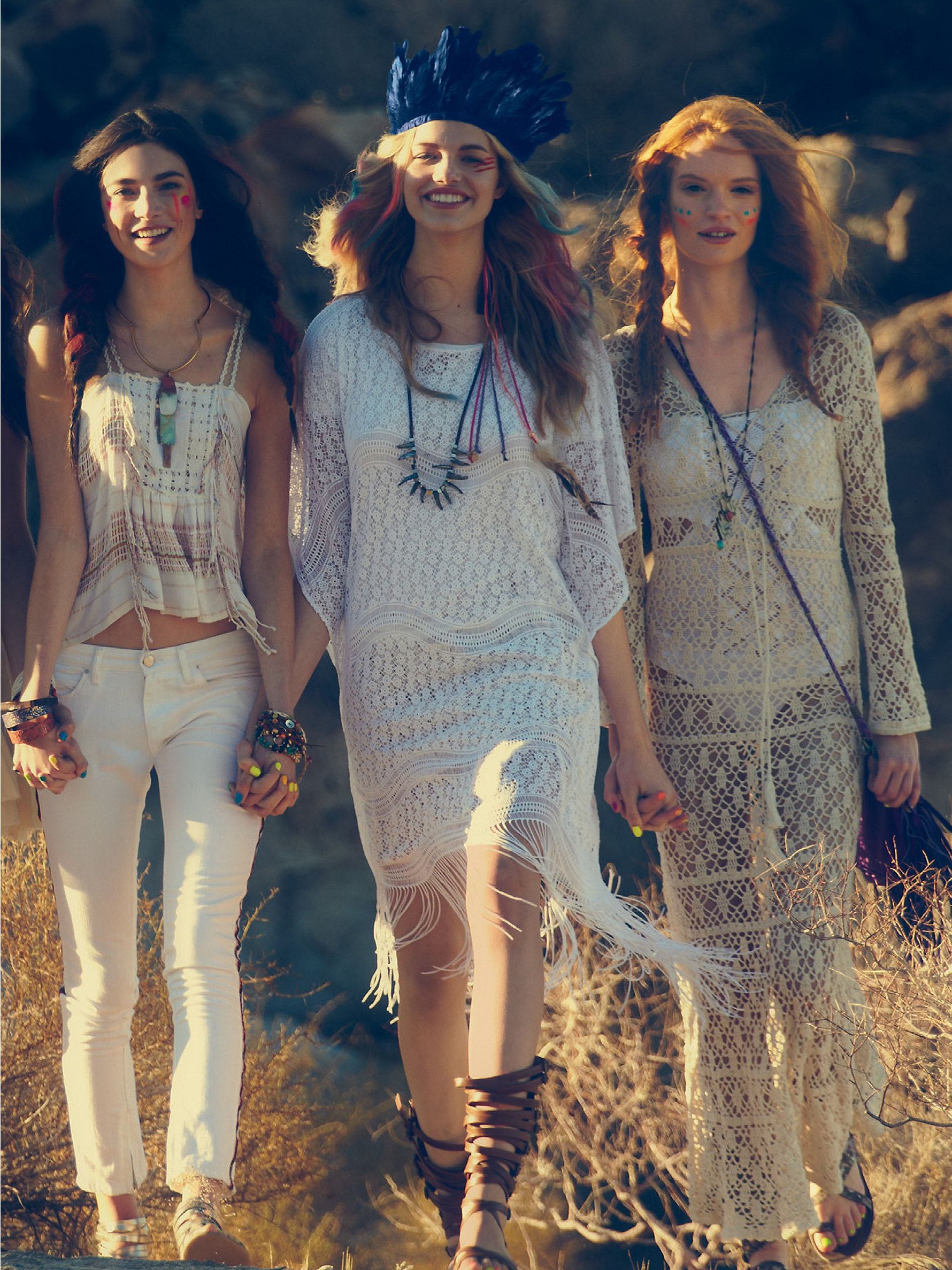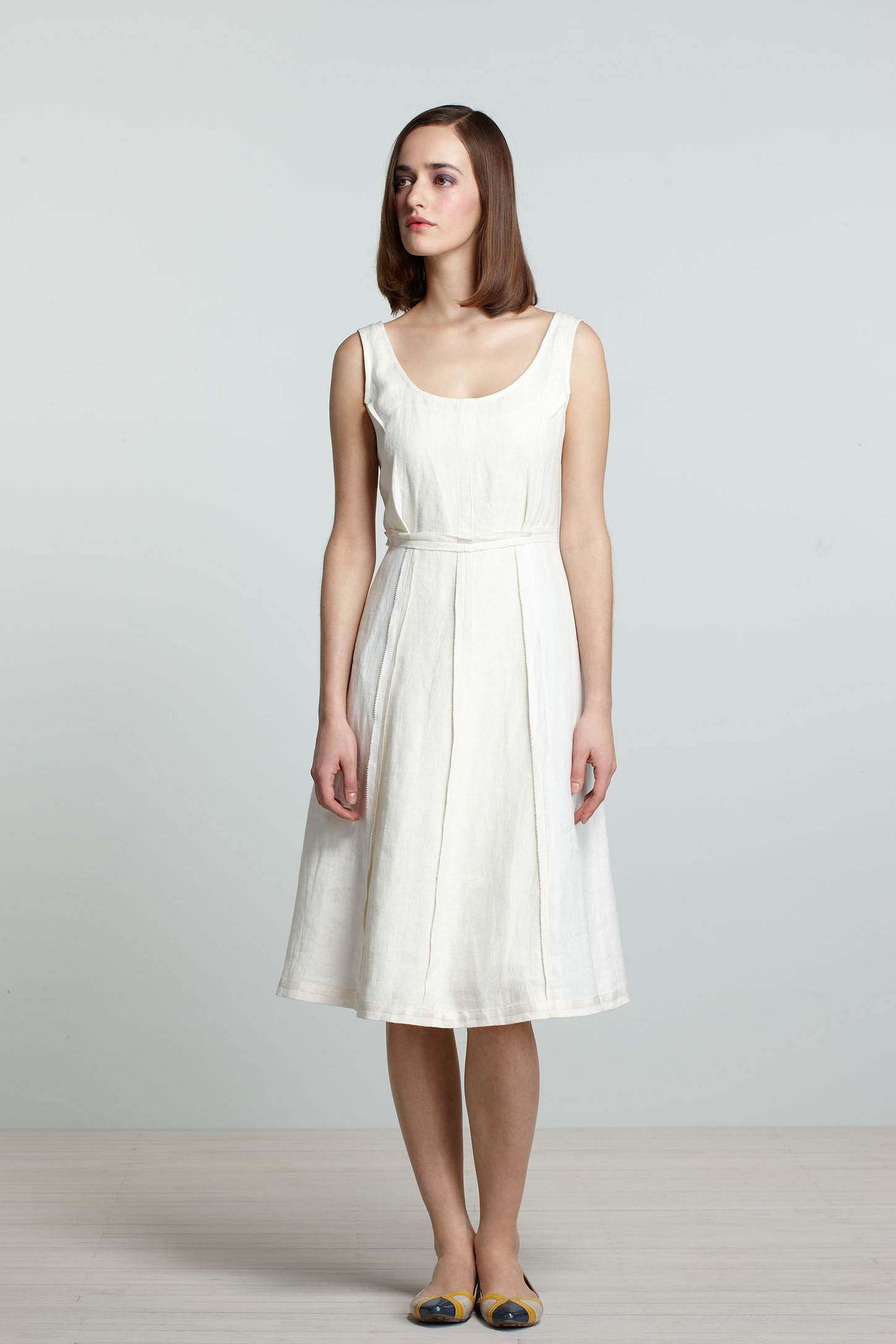 Even a simpler, more work appropriate, dress can retain a summer festival attitude with natural linen, raw edges and bohemian accessories, like this Koto Bolofo frock worn with beaded bracelets and these Gretchen or Kaelin Boots.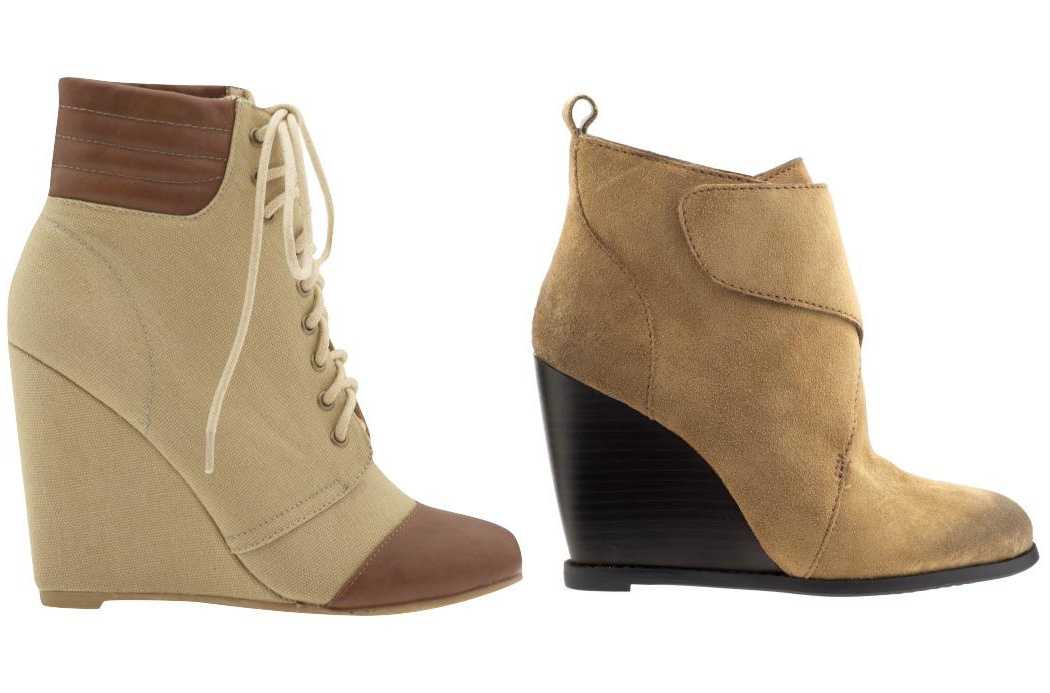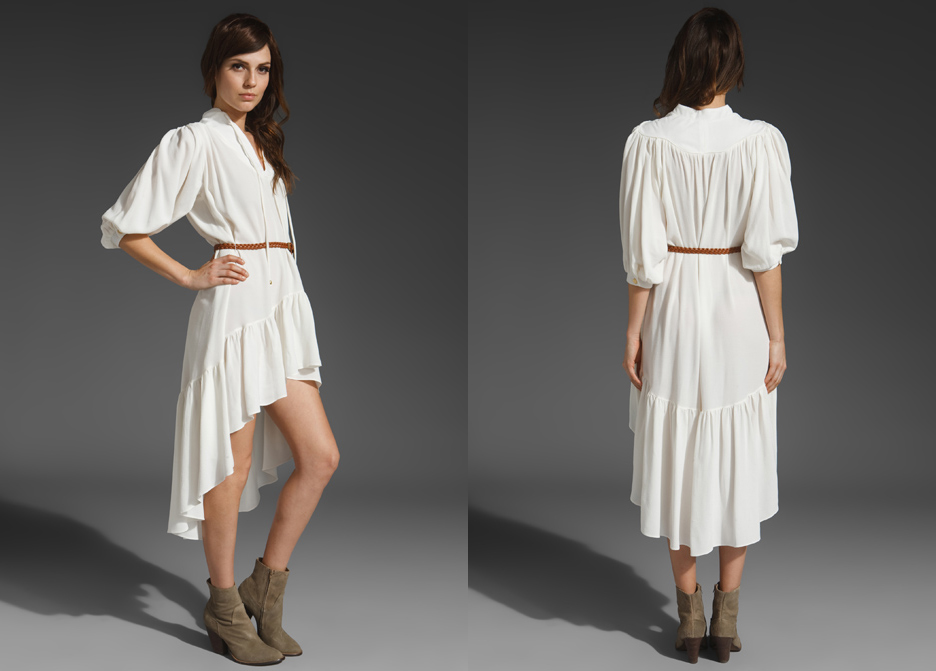 To create a truly dynamic look, try to balance out your look with masculine and feminine, dark and light, bright and neutral, hard and soft. I love the combination of these dark leather and studded boots with a flirty white dress.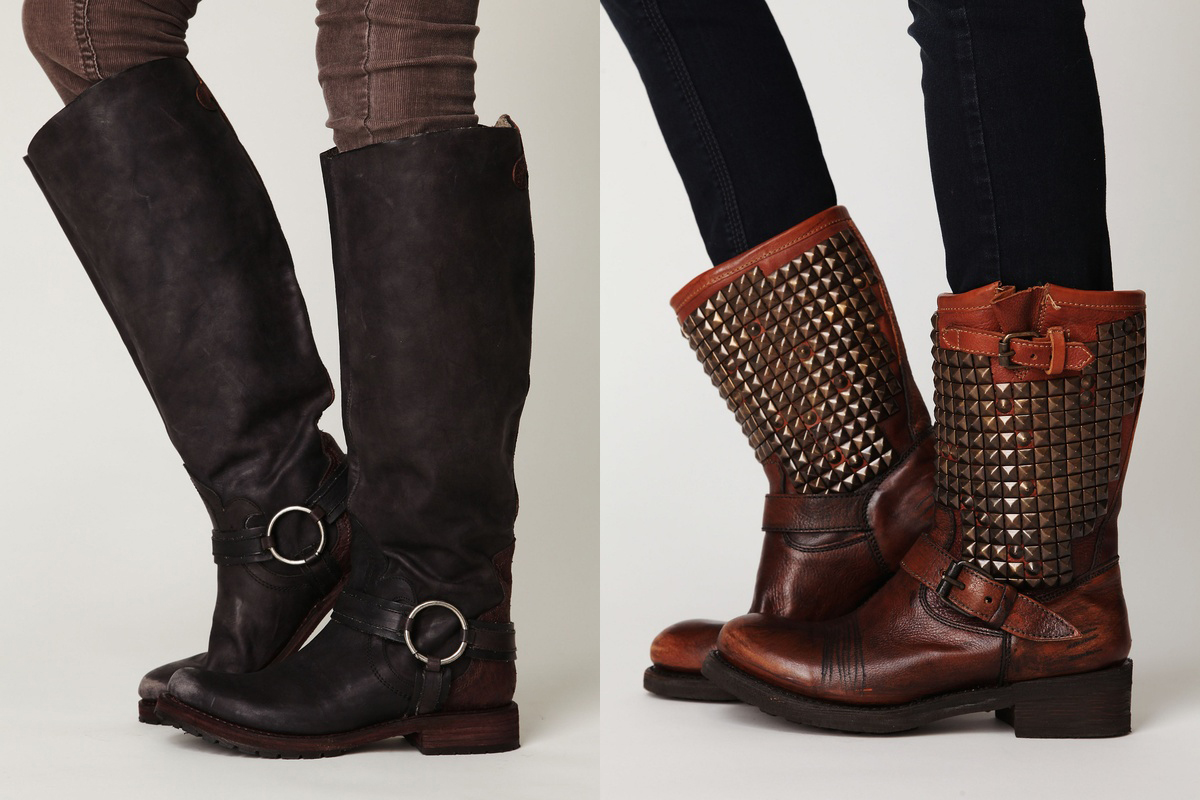 And, always have a little fun with your accessories…