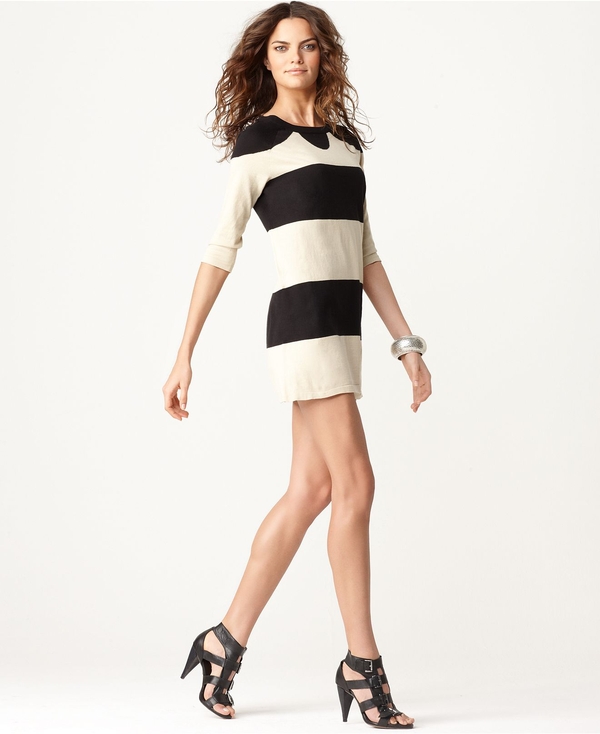 Now, I know I can't be the only person with an instinct to buy clothes in neutral colors because I worry it won't go with anything in my closet… but I'm also afraid that I'm going to end up with a boring, monochromatic wardrobe, so I'm definitely a proponent of pushing yourself to buy and mix unusual colors and patterns. But, I've also found that these neutrals – especially black and white – can be incredibly interesting, too.
There are a lot of ways to grab people's attention through fashion, but pieces with sharply contrasting details create interest particularly well. Just to nerd-out for a sec – remember, psych major here – humans are born with a preference for highly contrasting edges and patterns. They're the first type of visual input we like (and can see clearly), and they continue to pull our focus throughout life.
The contrast between dark and light, black and white in an outfit is always chic and sophisticated. However, when texture (like the beading and fringe on the Zara outfit above) or graphic patterns (especially the stripes on the dress above and the pea coat below) are involved, this contrast can be playful, too.