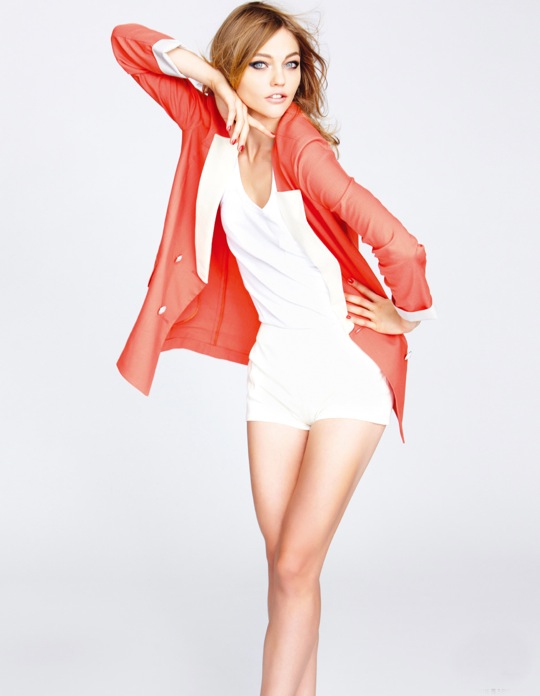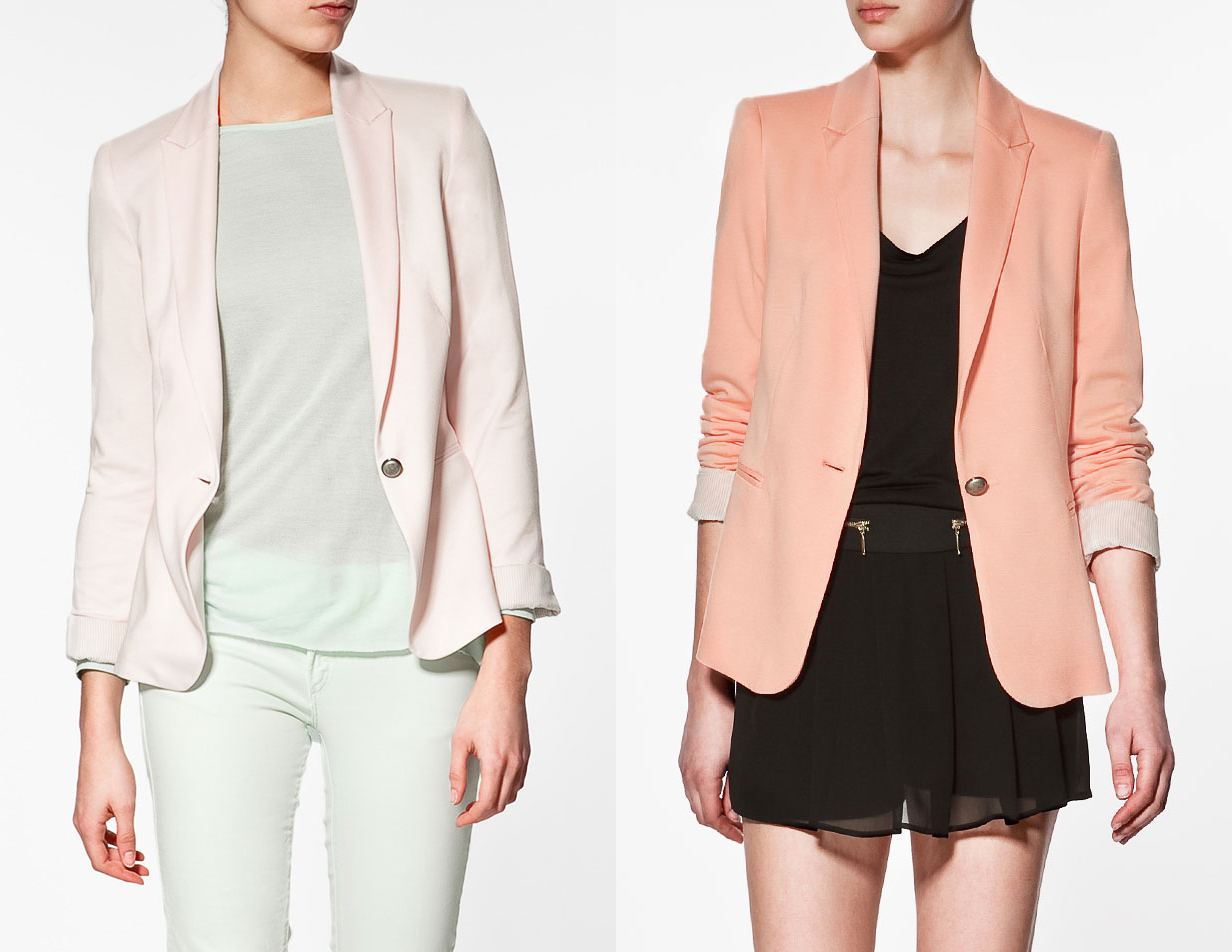 I've never been the biggest fan of warm weather – I mean, growing up in Texas meant brutal heat and humidity for most of my life. For me, it isn't really "hot" until I start sweating just walking from my car into a building. However, now that I have a beach nearby, I'm getting tired of waiting for summer. One good thing can be said about this spring chill, though: whether you're in the North, where it stays freezing into spring, or here in Southern California, where its always cold at night and in the shade, awesome spring outerwear is a must.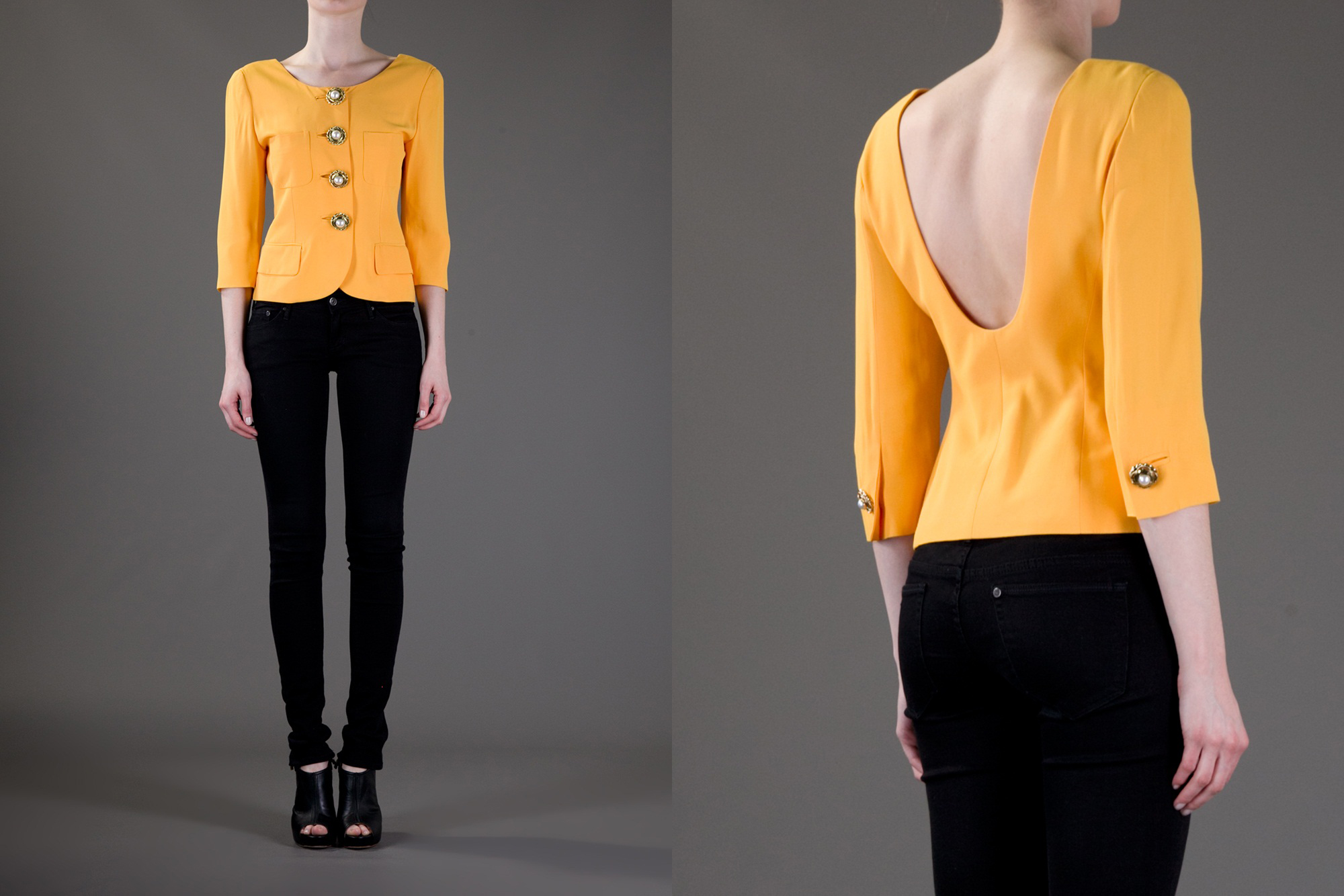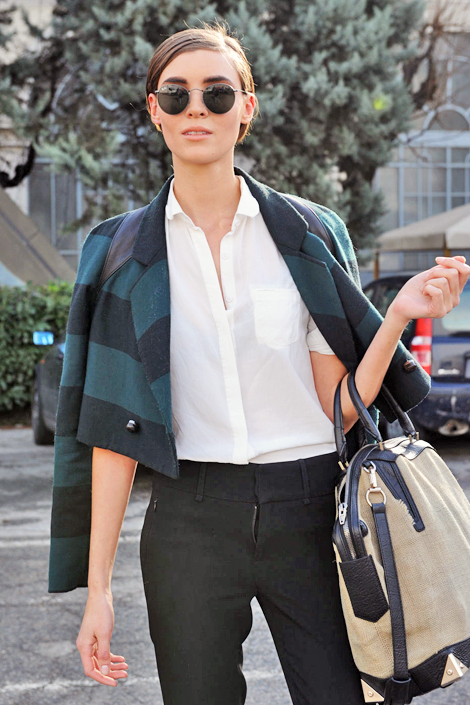 Lightweight fabrics, cropped jackets, short, three-quarter or bracelet sleeve coats, cardigans, lively colors and bold patterns. There's even a whole trend about keeping those coats and jackets out of the closet a little longer: wearing outerwear open and over-the-shoulders.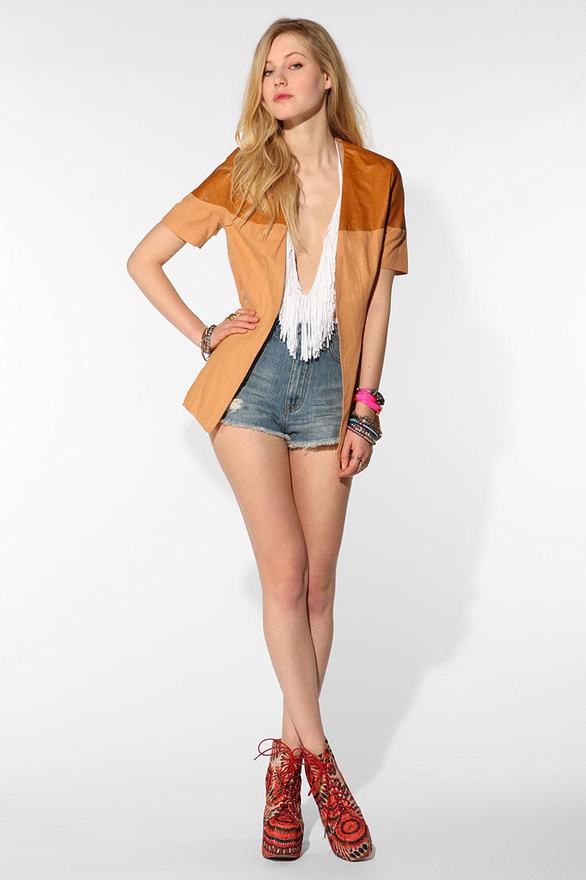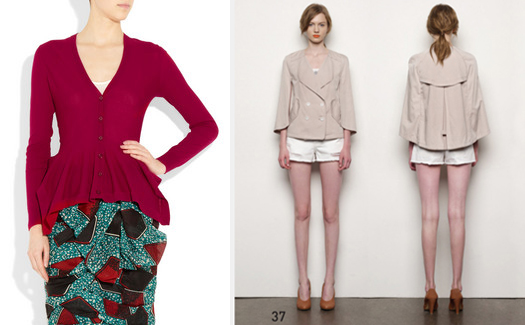 It's hard to beat a feminine and flirty ruffled cardigan for the spring – and I'm obsessed with this one by Alexander McQueen.