I got to wear my first pullover of the year a few days back, and it feels so good to be back in thick, cozy sweaters again.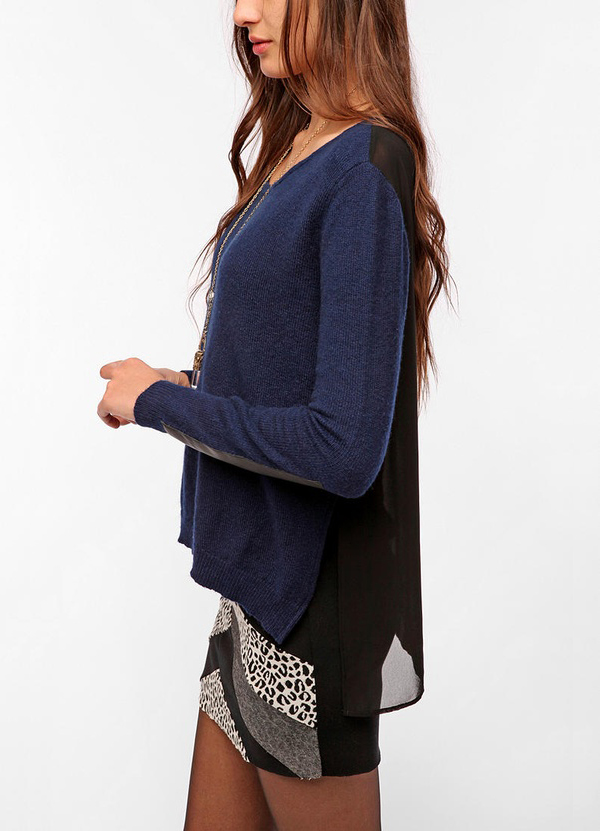 With my new job being so hectic right now – fun and exciting, but challenging – a comfy sweater is just what I needed.
Although, I feel like knits have changed a little since I last saw them…
I've been seeing a lot of graphic patterns, colorblocking, leather patchwork, embellishment and mixing knits with other fabrics – and I just love how fun and modern they've become.