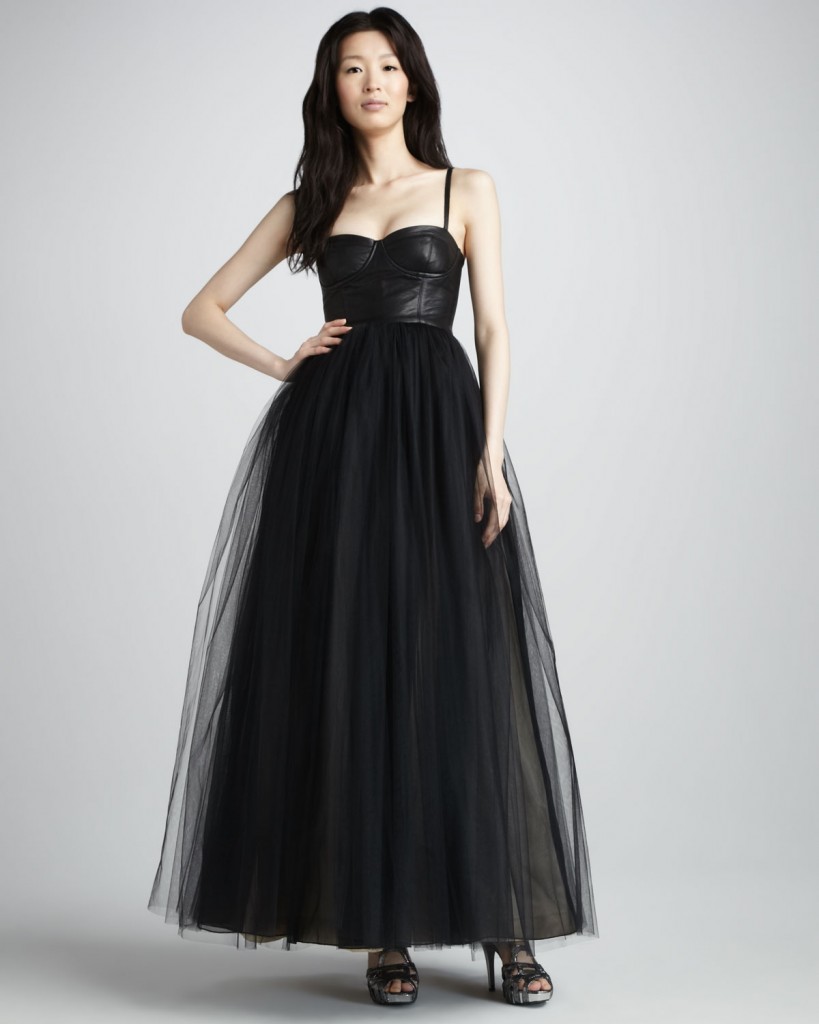 I always feel like the most interesting pieces and outfits combine seemingly opposing elements – the hard with the soft, the thick with the sheer, the matte with the shiny, the traditionally "masculine" with the traditionally "feminine."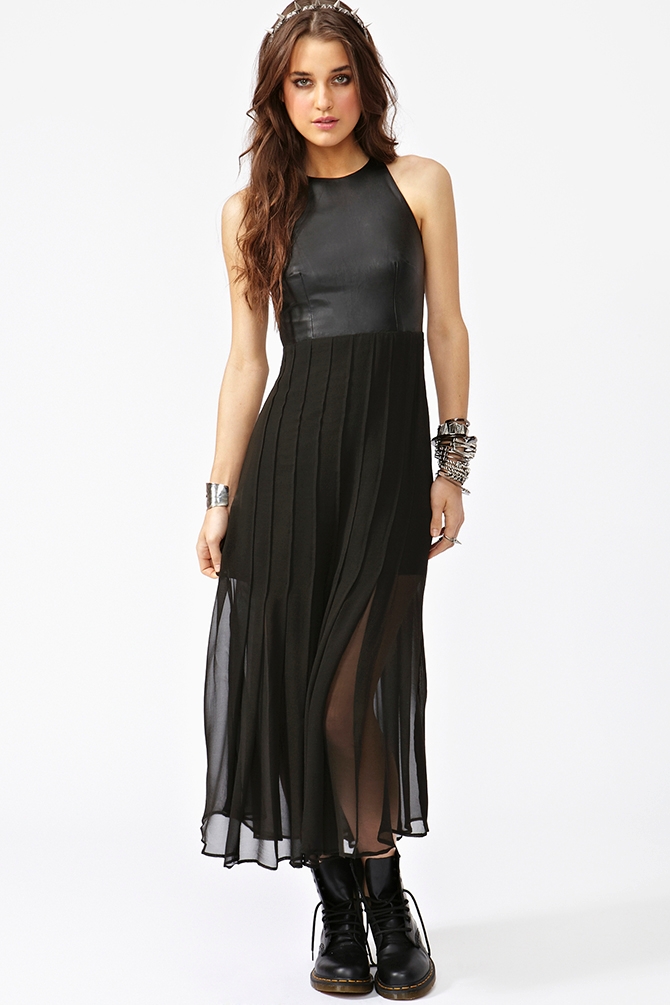 In the Mark Lupfer and Theory dresses above, mixing stretch jersey and leather panels preserves the edgy flare of black leather dress but allows for a more flexible, body-conscious fit. I'm obsessed with the way designers are adding leather (or "leather") patches, sleeves, bustiers and other details to everything right now, like on my favorite Zara tee and FACTORY by Erik Hart leggings.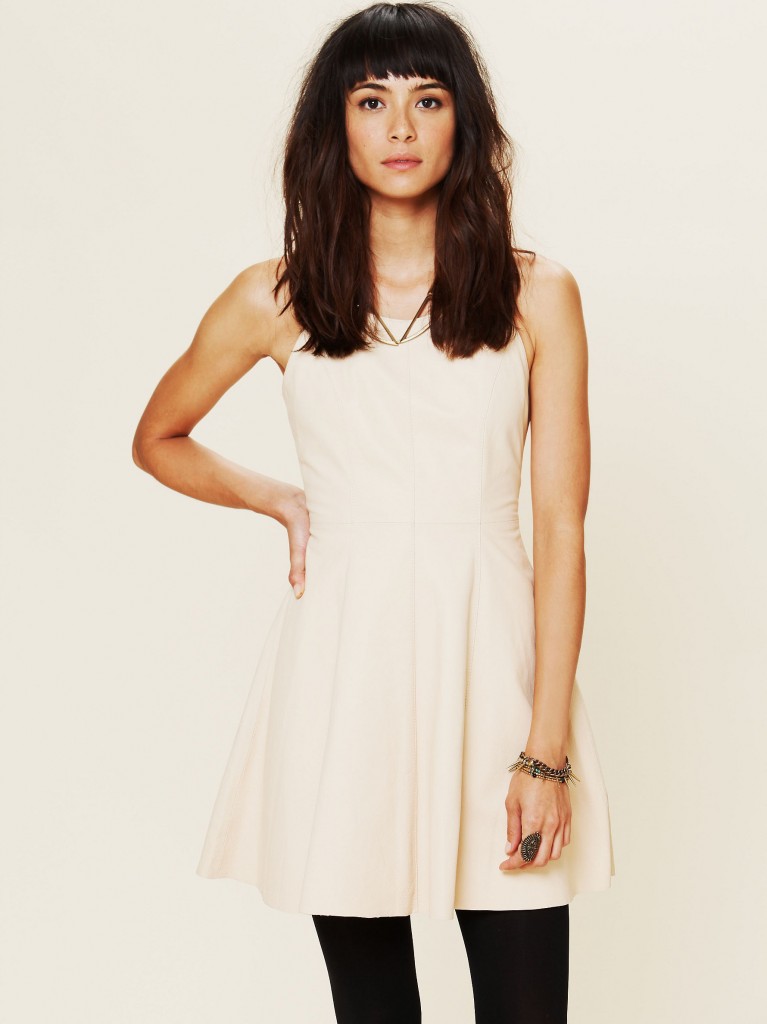 Or else they just convert entire looks to leather, the way Blessed are the Meek recreated this little white skater dress in cream leather. Almost everything is better with a little leather.