Floral prints are truly the hallmark of the Spring Fashion season. They bring a natural beauty and classic femininity into the city that will never go out of style.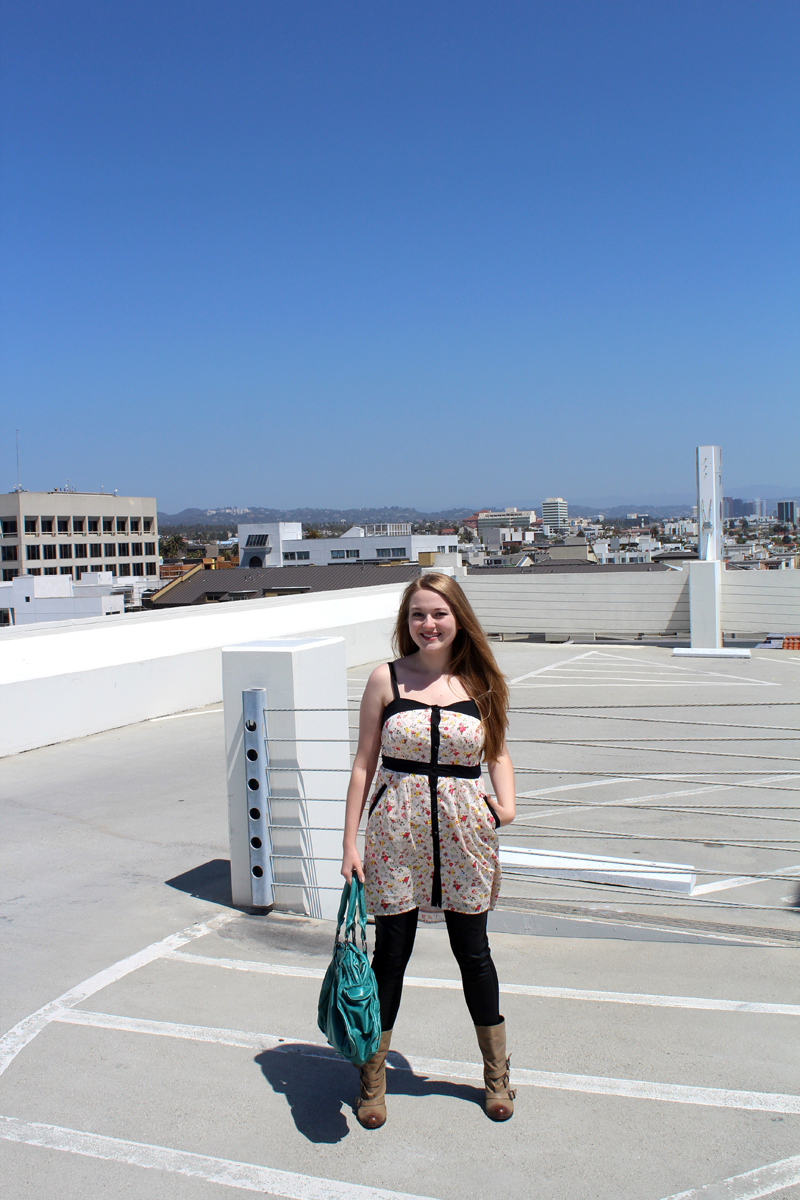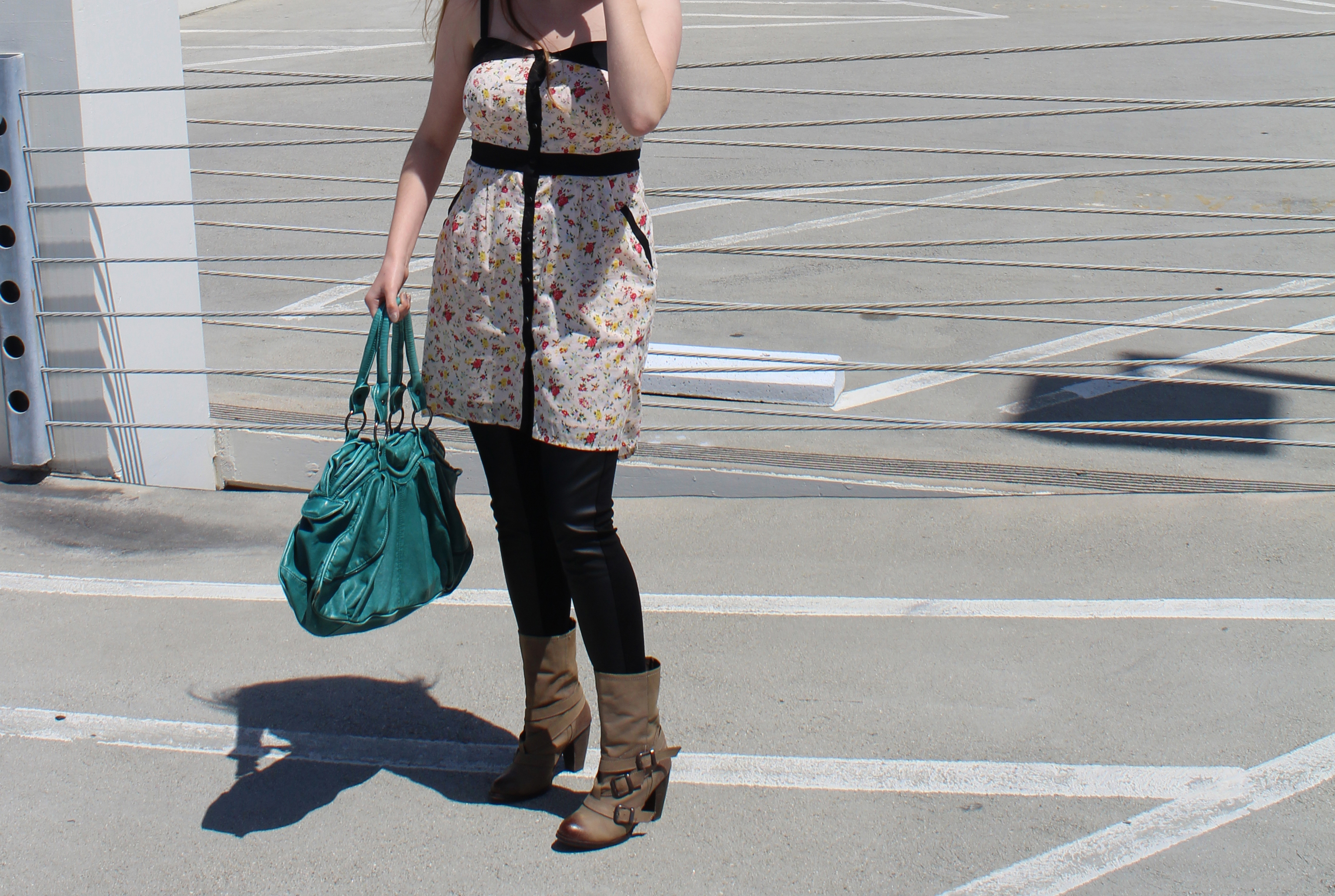 There's nothing I love more than mixing contrasting elements in an outfit in unexpected ways. I wore my new favorite leggings under this sweet, button-up dress to brunch with Matthew this past Sunday at Jack n' Jill's. The faux leather vertical paneling brings a chic edge to any outfit.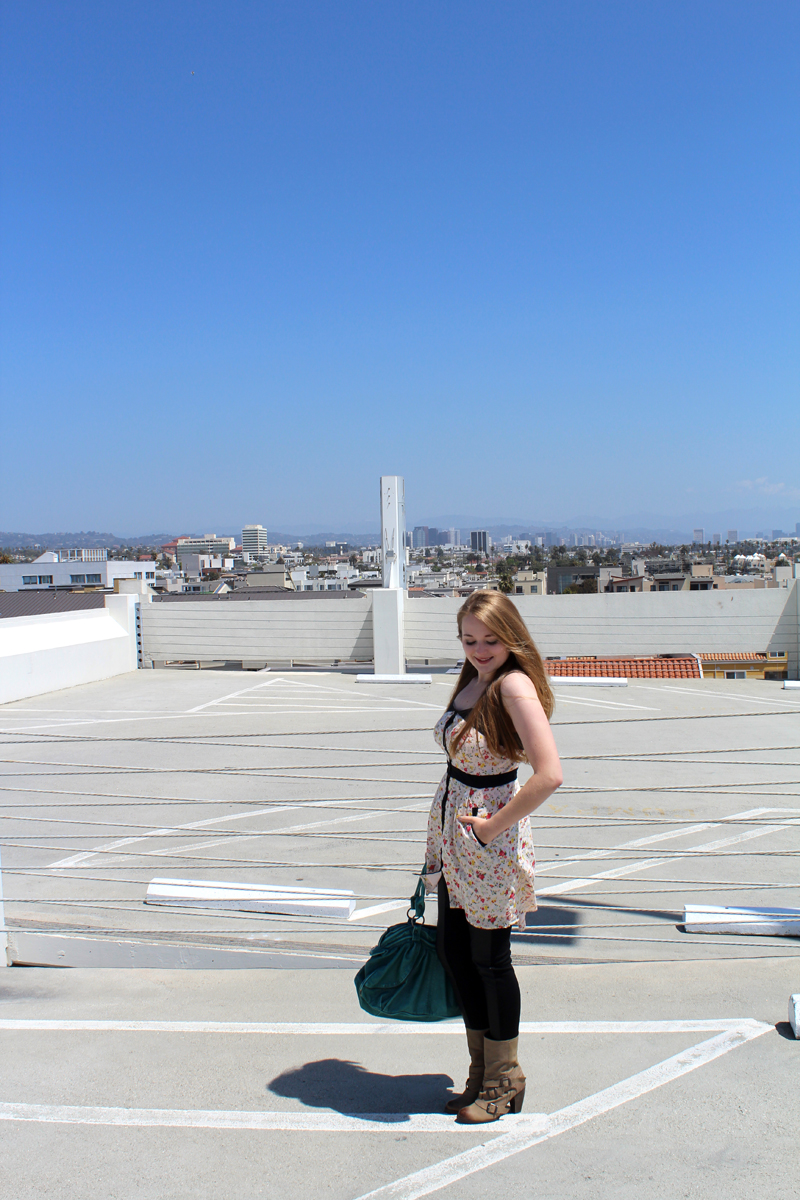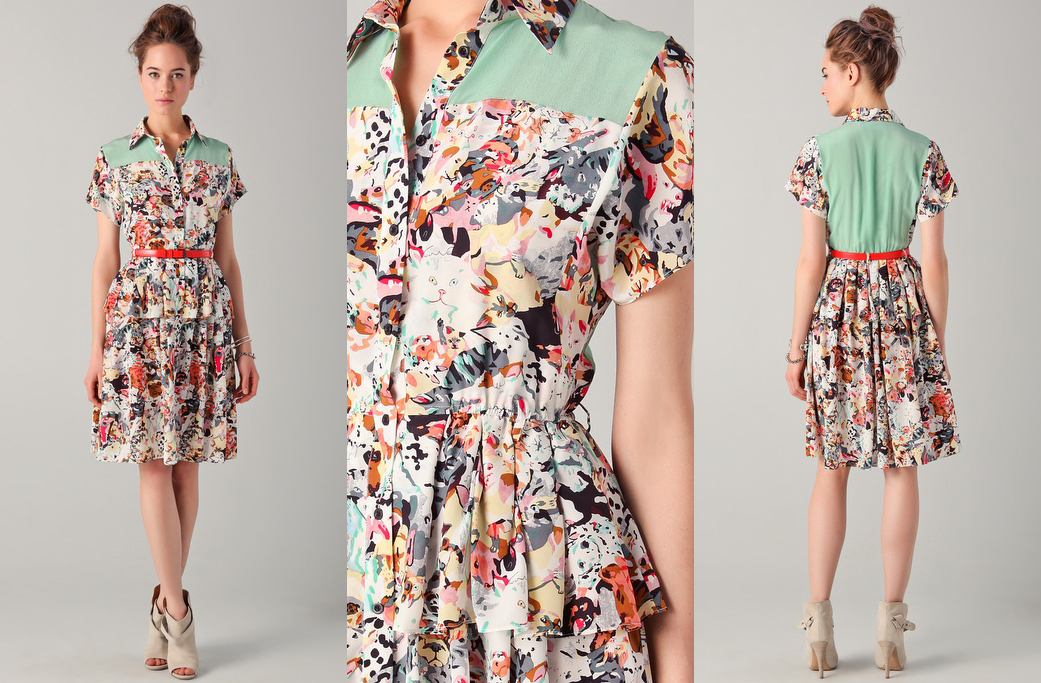 Today, I wanted to share some of the best floral pieces I've come across lately. This Antipodium "House Rules" dress (above) and this Elizabeth and James "Marissa" dress (below) are my favorite dresses so far this season.
The trick to this first dress is all in the construction. It is a tailored shirt-dress, with a flattering peplum and sea foam green color-blocking. Modeled (below on the left) by my favorite fashion blogger, Emily Schuman, this flowy frock has almost all my favorite feminine elements: ruffles, flutter sleeves, a high-low skirt, an open scoop neckline, a well-defined waist, and a surprising detail – check out how the straps change from front to back!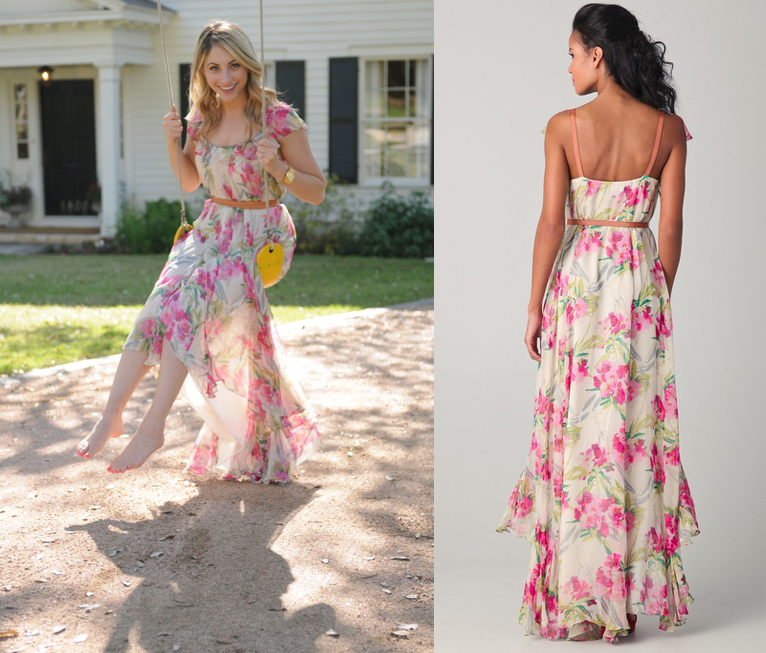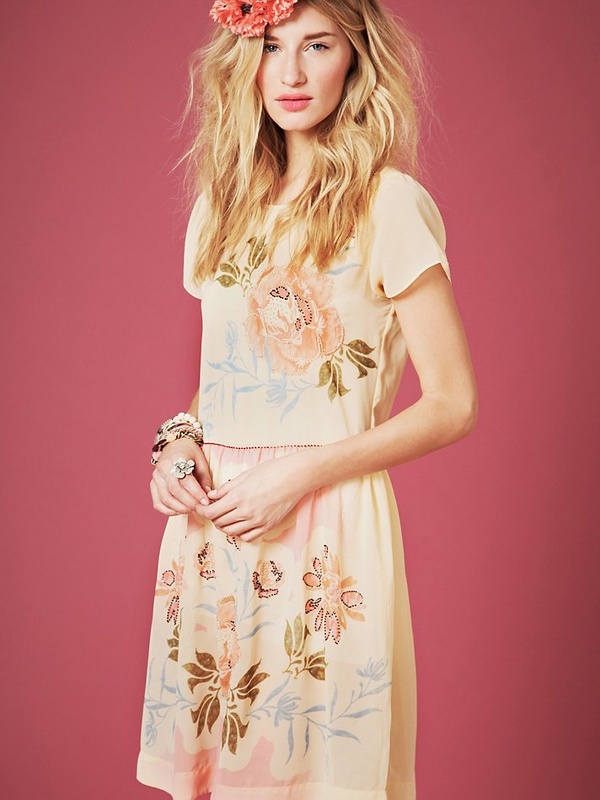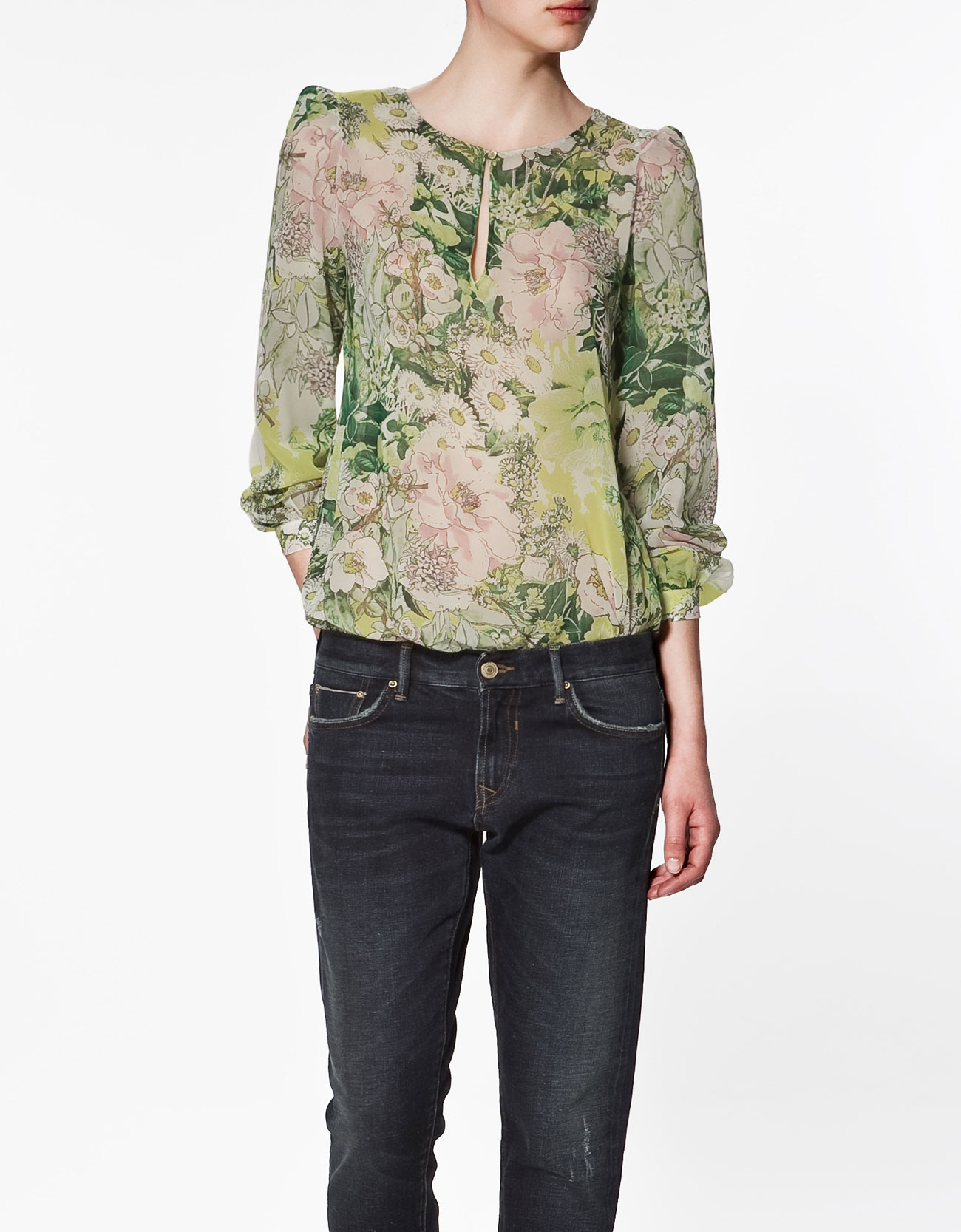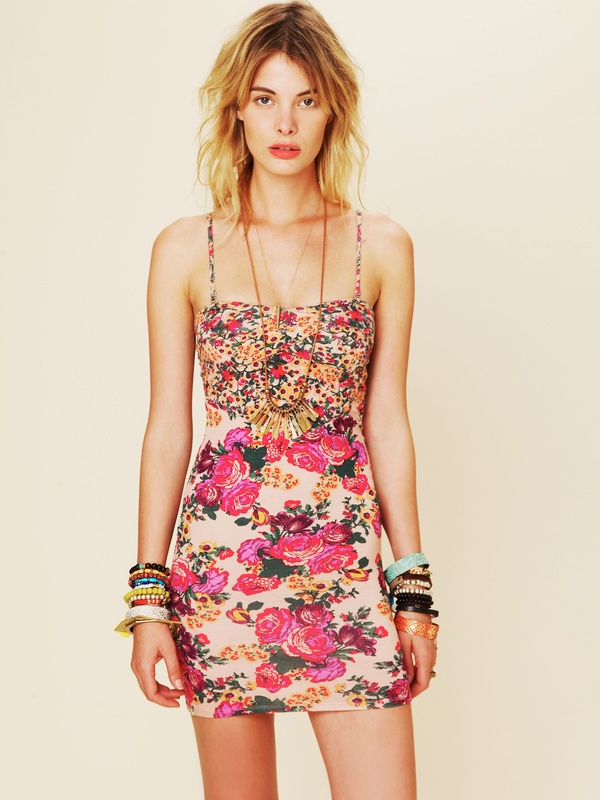 From large, non-repetitive graphics to intricate tableaus, there is no end to the kinds of floral patterns you can find. This season is all about mixing prints – many I grew up thinking could never work together – so try a bold statement with pieces or outfits that combine different florals. Use color scheme and print scale to create edgy, aesthetically pleasing looks.