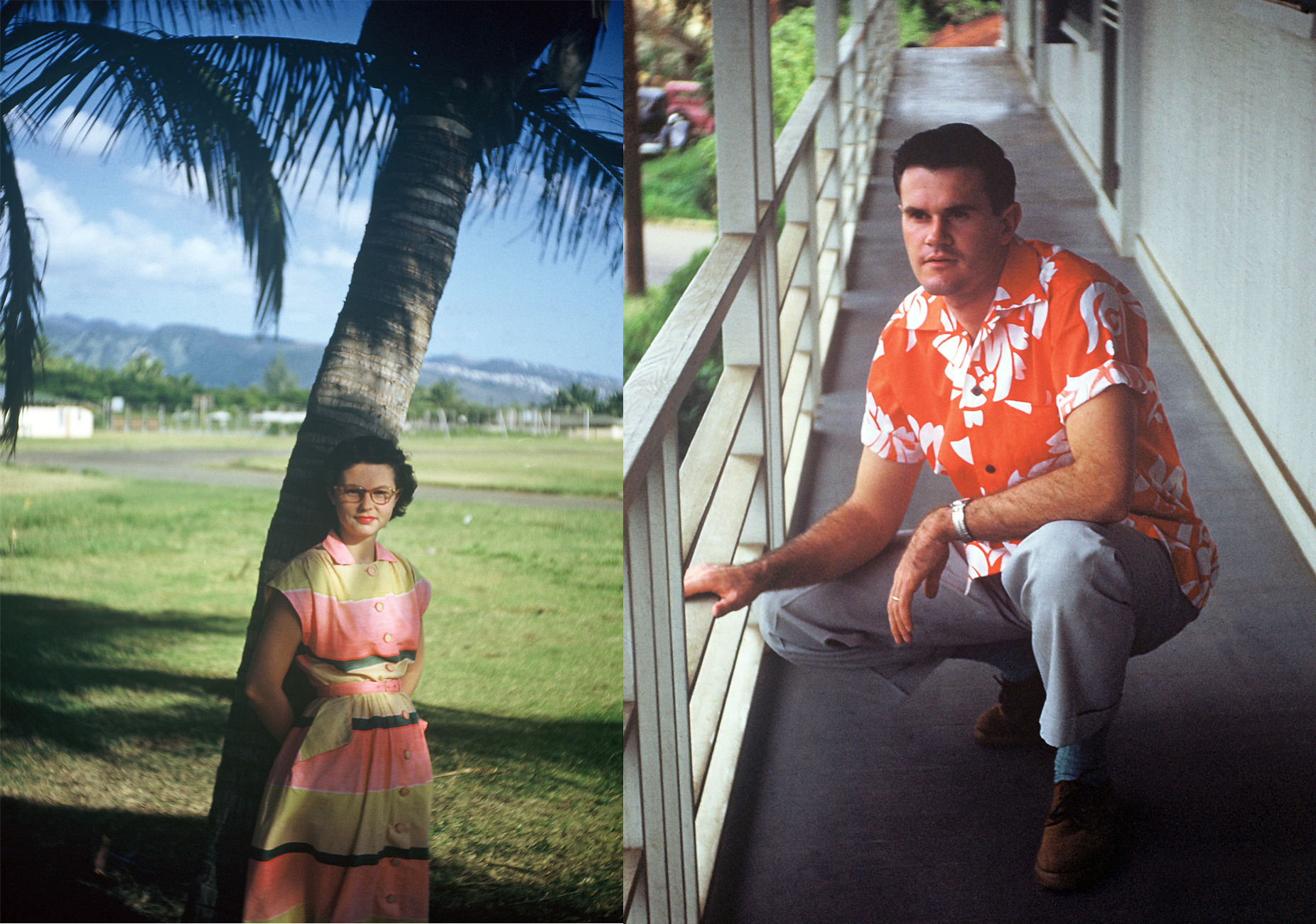 Matthew and I have been throwing around honeymoon destination ideas for a while now – it really feels like the whole world is open to us – but we've finally decided that we're going to Hawaii! So, I'm a little infatuated at the moment with this place I've never been to but have heard so much about. Funnily enough, we both actually have strong family ties to this island paradise. While Matthew has family living there now, my grandparents lived there early on in their marriage in the 1950s – and my Uncle Tim was even born there.
For my grandparents' 40th Wedding Anniversary in 1991, my parents helped send my grandparents back to Hawaii for a vacation. When they returned, they brought back a set of dresses made in Hawaii for my sister and me. Above, you can see my niece is now wearing the red one I wore as a little girl.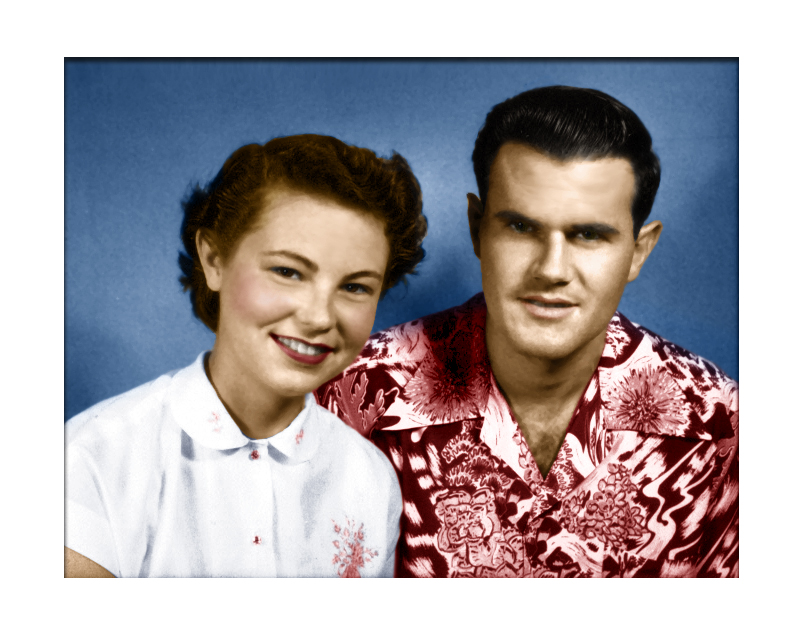 Lately, iconic Hawaiian prints have made a serious comeback in the fashion world. During the Great Depression, Ellery Chun popularized the now-iconic, short-sleeve, button-up Hawaiian shirt by becoming its first mass producer. Using leftover Japanese kimono fabric, these bold Hawaiian or "Aloha" shirts showcased colorful designs with florals, palm fronds, hula girls, pineapples and other images of Polynesia. The Aloha shirt has evolved from there and inspired all different kinds of designers and clothing.
Here are a few of my favorite pieces I have found within this tradition – some a little bit vintage, others very modern, but all with the "Aloha" spirit: