One trend that has really stood out for me this season has been mixing saturated reds and pinks in the same outfit. I know that for me, growing up, I was taught that red and pink almost always clashed. Well, they look surprisingly good together to me!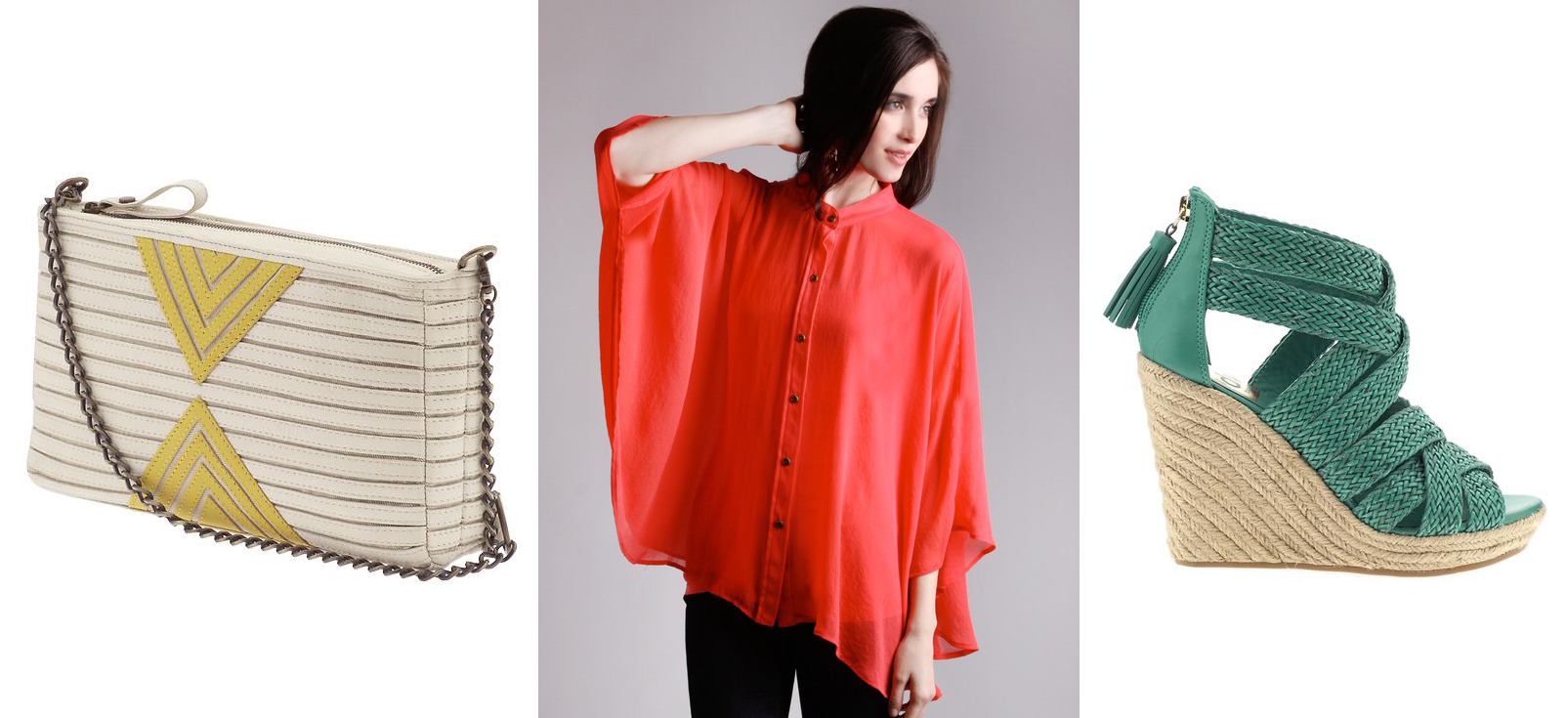 Being such a powerful color, it can sometimes be really difficult to mix red pieces with other colors. Bright red always looks good surrounded by neutrals, as Jill Stuart proved, but that doesn't mean it can't look good with other brights too. In the outfit above, I was inspired by a popular Southwestern color palette of red, yellow and turquoise.
Below, I combined a vibrant red dress with a soft pinks and neutral tans to sweeten it up.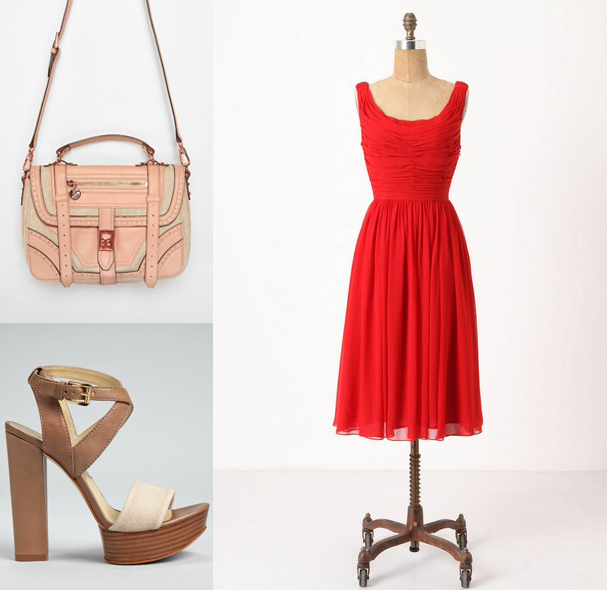 While I originally found this dress at Anthropologie, you can still find it on ebay, where I saw sizes 0, 4, 10, and 14 available.
Finally – the biggest color "clash" of all – red and orange. I think you can mix cherry red with almost any shade of orange, from the yellow to the red ends of the spectrum. Just remember that your choice of red-orange needs to still be orange enough to read as orange next to your red (that way it doesn't look like you just have a bad eye for matching).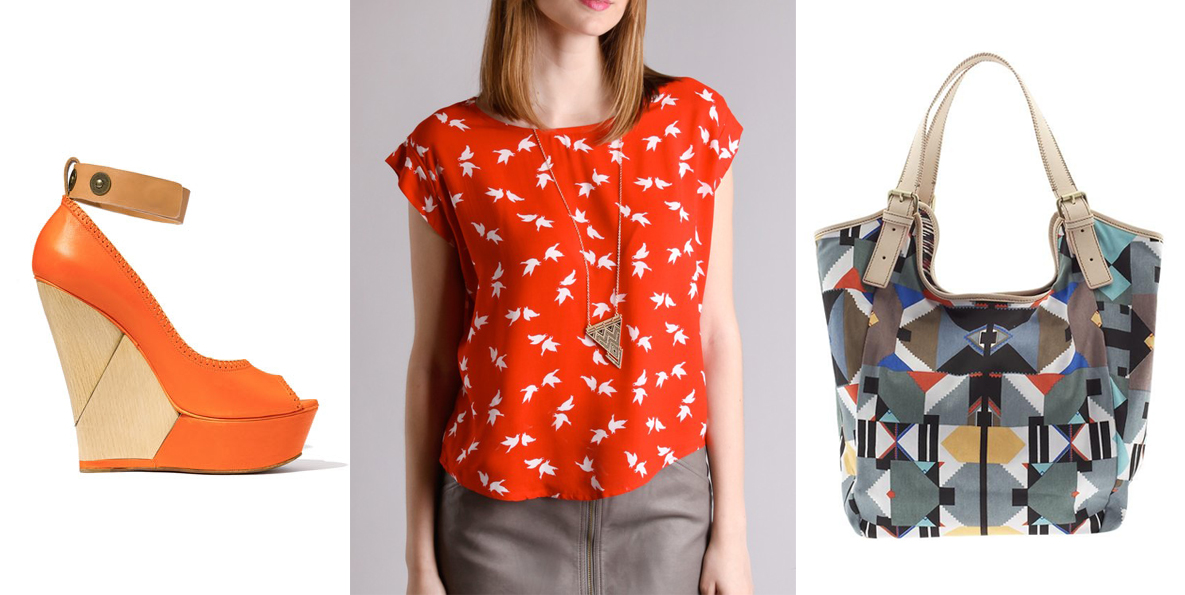 To add more interest and style to this look, I also combined two strong patterns. Generally, the rule is to make sure that, even when mixing bold patterns, one should be the "star" and draw more focus. This Cynthia Vincent graphic bag is still primarily made up of neutral tones, so the red shirt will catch the eye first. Finally, keep the shoes and the skirt simple with solids or color-blocking.