Earlier this year, I devoured the Hunger Games Triology in a matter of weeks. I've been on the edge of my seat ever since to see the first Hunger Games film that came out this past Friday. Even though we reserved our tickets a month in advance, we still couldn't get IMAX tickets until Saturday!
Just like when I saw The Help, I was just as in love with the costuming as the story. Even though the over-the-top, glam Capitol style has been getting most of the hype, it was the unadorned, utilitarian District 12 gear I wanted to take home with me – especially Katniss Everdeen's dress for Reaping Day. The Los Angeles Times reports on the process of costume designer Judianna Makovsky in 'Hunger Games' fashion comes to fiery life:
She started her research by looking at photographs of working-class people from the turn-of-the-19th century to the 1960s in Appalachia and other places in America, particularly images by Lewis Hine and Mike Disfarmer. "We took the basics from that, the simple shapes of the clothes and the colors."

The Sunday-best blue dress that Katniss wears at the Reaping, as the lottery for the Hunger Games is known, was also difficult to get right.

"We made dozens of different versions, some sheer, some not. Originally we thought it would be cotton, but rayon looked better. We found the fabric at the Western Costume fabric shop. And we bleached and dyed it to get just the right blue, and put some smocking at the top. It's supposed to be her mother's dress."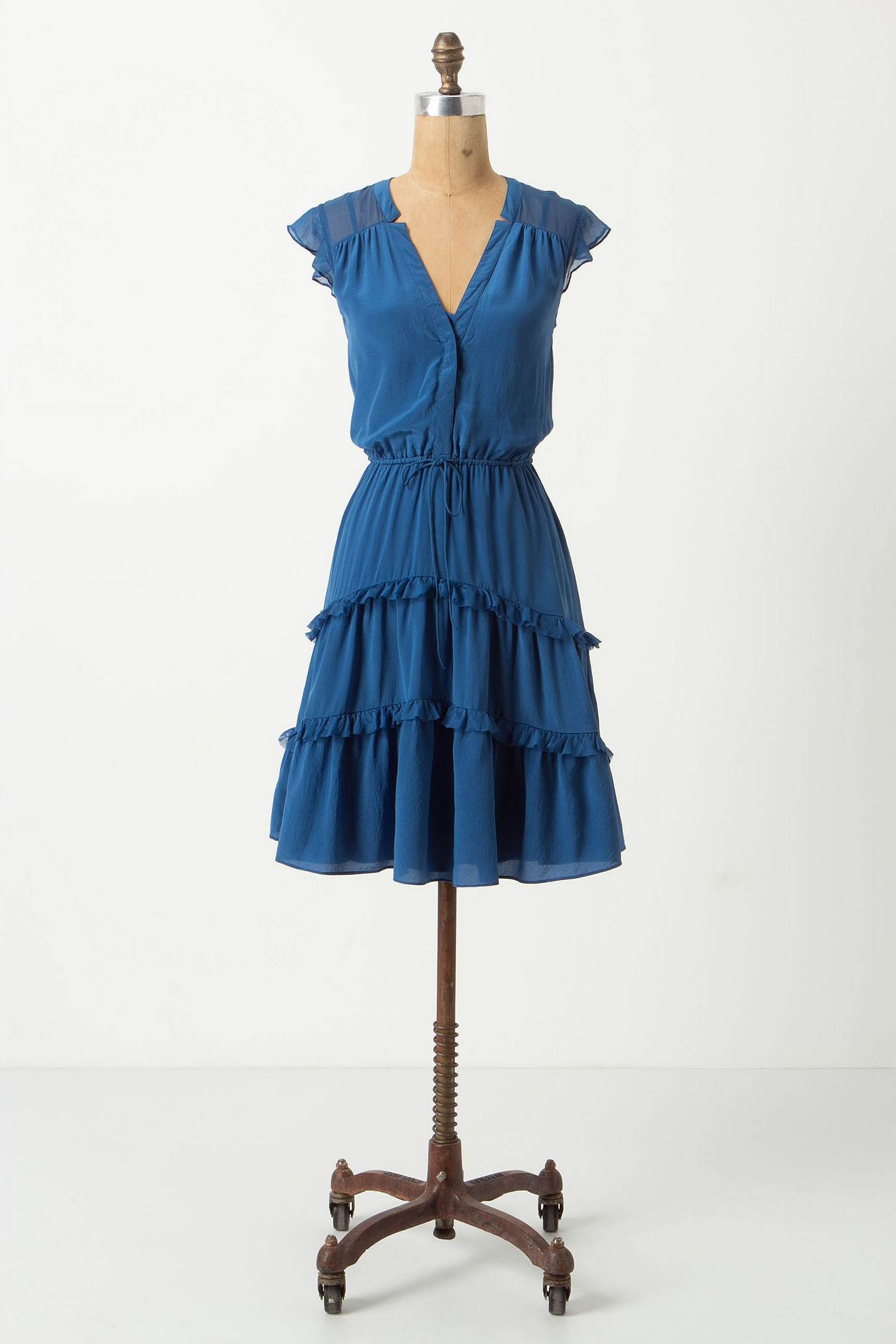 Done with minimalistic makeup and braided hair, these sweet dresses are how I would reinterpret Katniss's vintage Reaping dress for today's girl. The vibrant blue silk of the Lil dress above elevates the look to something more in-line with modern ideas of special occasion attire. However, the attitude of the casual, sun-bleached blue rayon could be better recreated with denim or seersucker.
Pair sleeveless dresses with a cropped jacket or cardigan with pouf sleeves – or Juliet sleeves like this cardigan by Reiss – to recreate the volume in Katniss' short sleeves.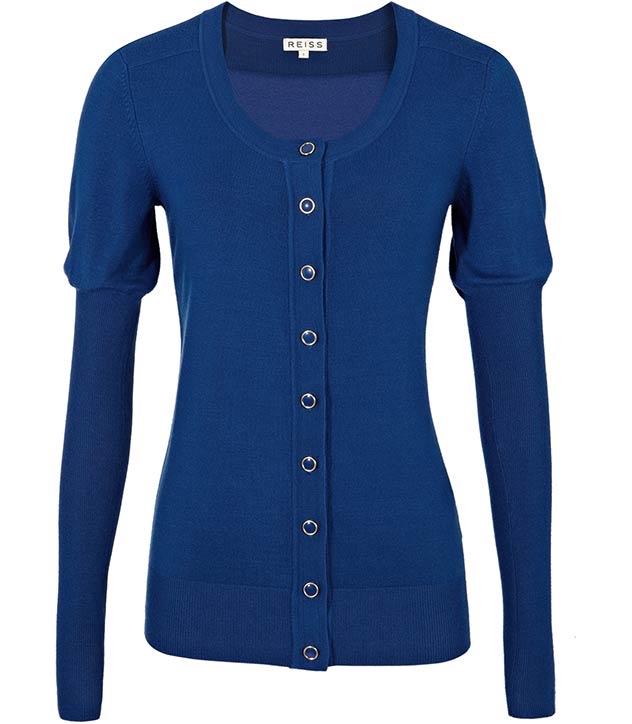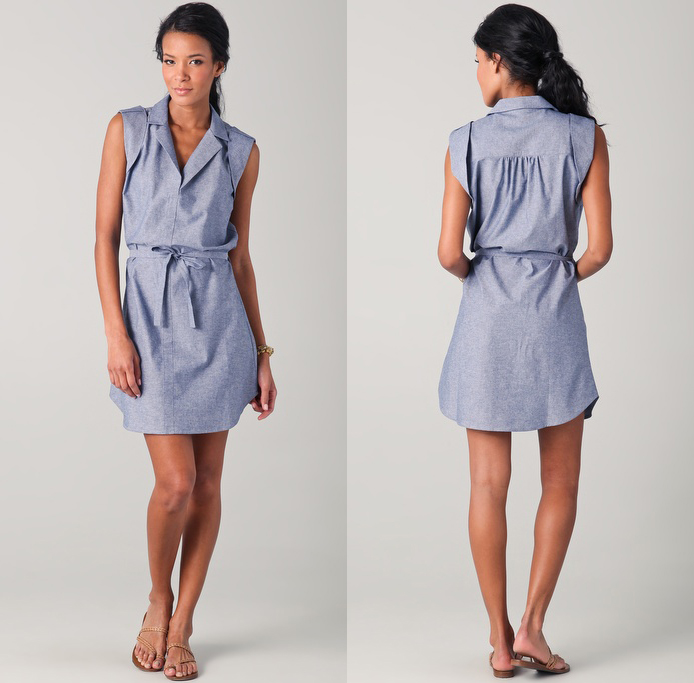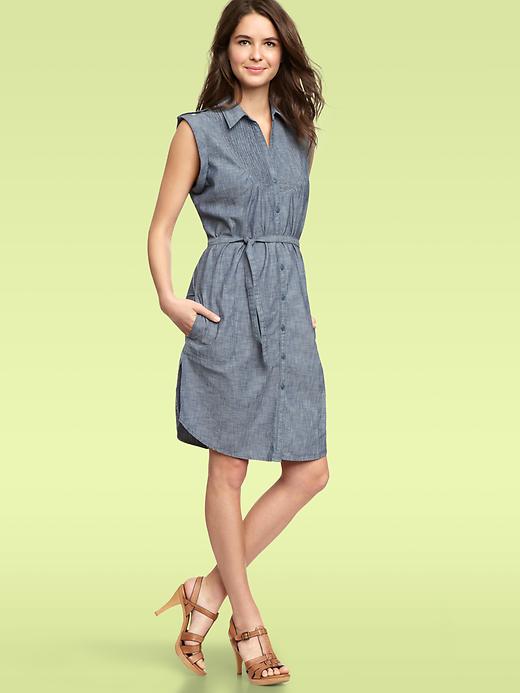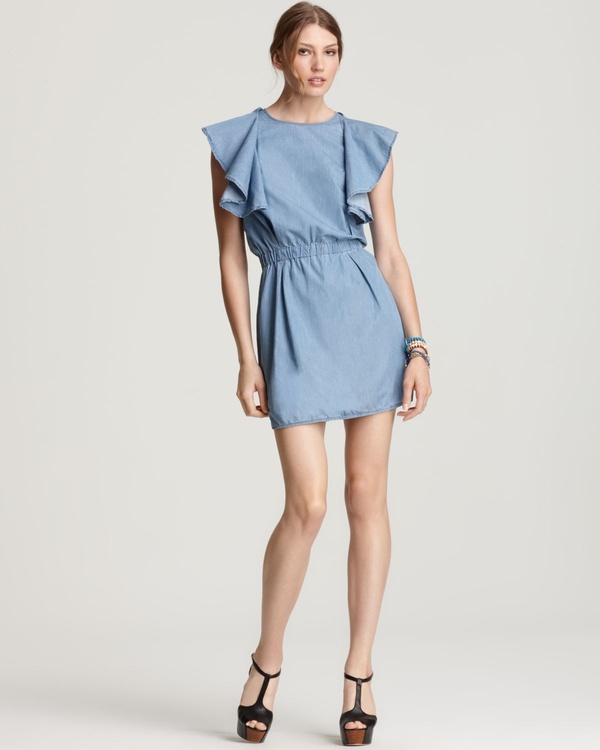 Or, go off script with these dresses that play with volume, print and style but keep the spirit of the character and setting alive.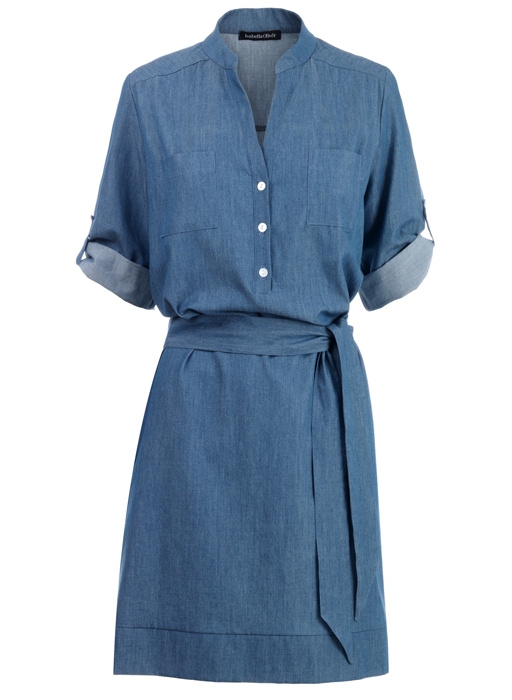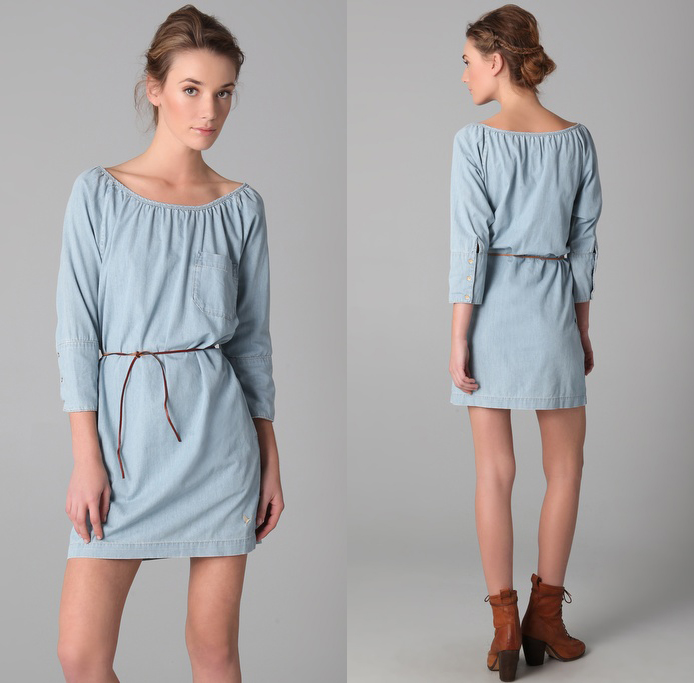 Here's a hauntingly beautiful ballad from The Hunger Games movie soundtrack by Taylor Swift, accompanied by my new favorite duo, The Civil Wars: