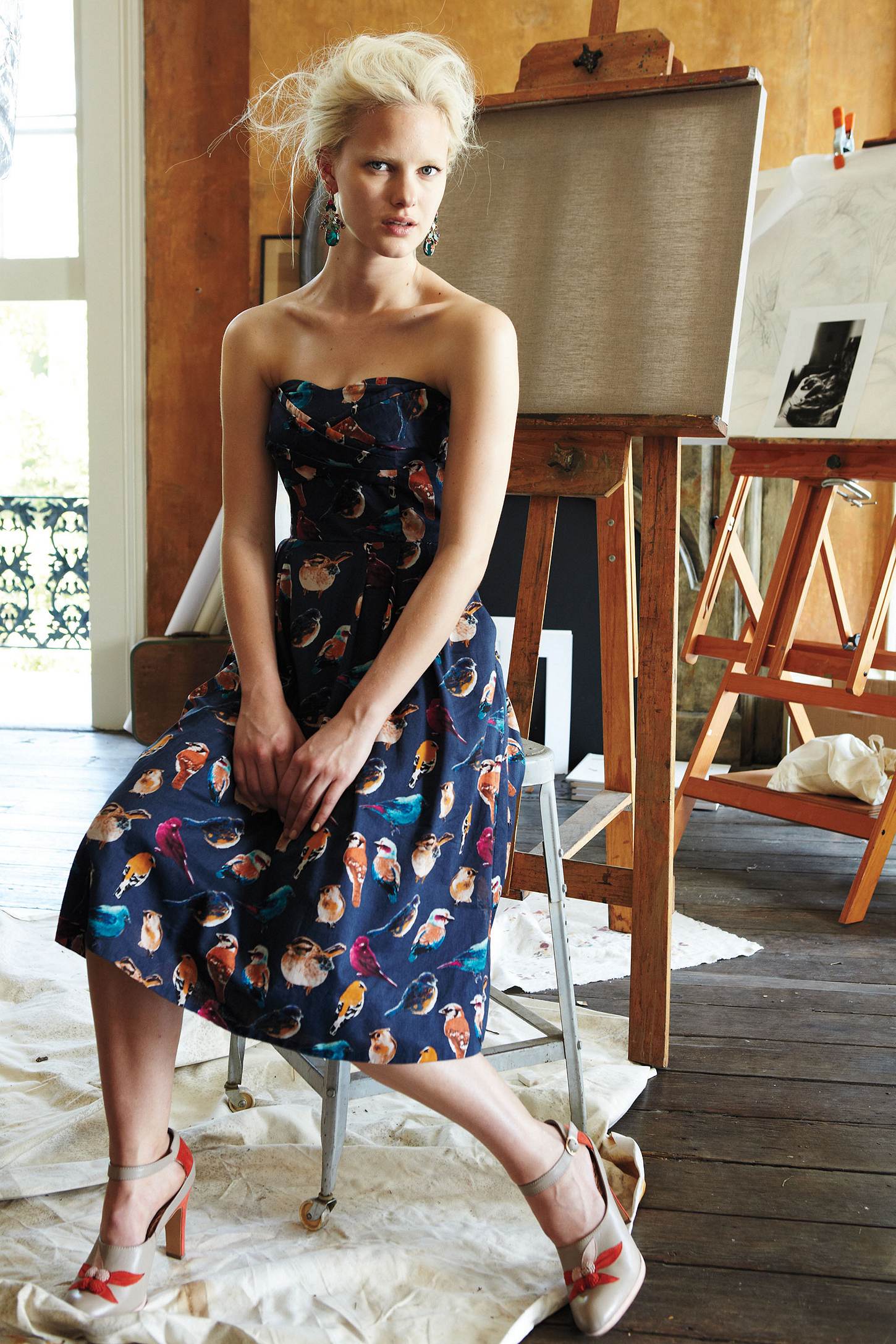 Anyone who really knows me personally knows about my love of birds – bird statues, bird drawings, bird photographs, bird jewelry… while Matthew does not share this passion, he has allowed me to keep a couple little bird statues around all year (and two more for Christmas).
So you have to know that I love bird-patterned textiles! I've actually been seeing a lot of these around lately, especially these wonderfully detailed, large-scale prints. Even with the subtler, smaller-scale prints, birds add a little bit more joy and quirk to an outfit.
Ironically, as I was putting this entry together for today, I realized how appropriately timed it is to talk about birds just before I take flight. I'm flying out to Jackson Hole today to get married – and I can't believe I'm finally getting to say that! It's four days until the wedding, and everything is still feeling so surreal.